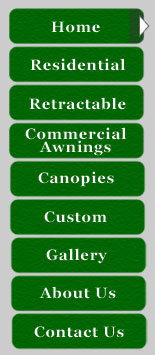 For three decades, City Canvas has provided quality custom awnings, retractables, and canopies to the San Francisco Bay Area.
Family-owned and operated, City Canvas is a full-service company, specializing in design, on-site manufacturing, and meticulous installation of custom awnings for all kinds of home and business needs.

City Canvas Open Mon - Fri 8 a.m. - 4 p.m.
1381 N. 10th St, San Jose, California 95112
Phone: (408) 287-2688 Fax: (408) 287-1727